**************
JHBONLINE.NET PROUDLY SUPPORTS EQUALITY
Via @NoH8Campaign (Twitter) No on Prop 8 | Don't Eliminate Marriage for Anyone... We hold these truths to be self-evident, that all men are created... PLEASE CLICK FOR MORE!

Show your Support for #SpiritDay by adding a purple @NOH8Campaign Twibbon to your avatar now! CLICK HERE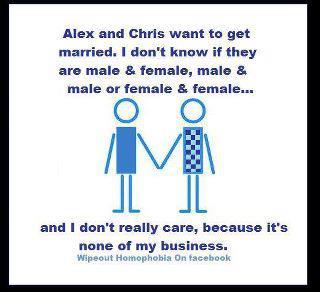 @BarackObama on Twitter: By ending "Don't Ask, Don't Tell," no longer will patriotic Americans be asked to live a lie in order to serve the country they love.

Click for "NoH8" Campaign PSA" featuring Shanna Moakler & Brook Lee
Miss CA-USA PSA "I BELIEVE"
***********
MY SHANDI
*************
My friend Daryl's tour of "China" watch below:

My friend Travis kindly thought of me while at the London 2012 Olympics! How sweet!
********
On this website:
A tribute to my favorite sport... and it's brightest stars!

4-Time World Figure Skating Champ - New Design!
Miss America system, Miss Universe system & more!

********

Faith Ford, Kelly Ripa, Chef Gordon Ramsay, George Clooney, Soap Operas (featuring Rick Hearst, "Ric Lansing" of "General Hospital" & "Whipple Jones" of "The Bold & The Beautiful") & more!

Eder, Egan, Wildhorn, Sills & Surprises!
featuring Rick Hearst, "Ric Lansing" of "General Hospital" & "Whipple Jones" of "The Bold & The Beautiful," World Figure Skating Champ, Kurt Browning & more!
Design by John

All material Copyright 2001-16 BY JHBONLINE.NET UNLESS OTHERWISE INDICATED.
webmaster@jhbonline.net

Contact the webmaster here for more info.
***

...with Miss Teen '03 Tami Farrell...
Congrats Tami...Miss Malibu-USA & Miss California-USA 2009!
Tami now has her debut single, "Bruised" available on iTunes! It ROCKS --Buy it Today! MORE INFO HERE!
*****
Here you will find pages devoted to people and things I find interesting.
This site is constantly under construction, so please visit again soon!
General Hospital Star, Rick Hearst "Ric Lansing"


OFFICIAL FAN GROUP
******
We are now:

jhbonline.net a life in pop culture!

"HONOR the past, PLAN for the future, but LIVE in the present!"
-- Me (as far as I know)
What do you think?
******************
NEW @ JHBONLINE.NET
Working on my new 2016 #MissTeenUSA webpage ! Still a work in progress, but so far NOW HERE


2015 MISS UNIVERSE NOW HERE

63rd Annual Miss Universe (2014) CLICK HERE!
General Hospital: Rick Hearst & Haley Pullos Event 2014
Now Here! #BringRicBackNOW #TeamRicGH
NEW! Photos from Miss California USA 2014 Photos courtesy Tami Farrell & Alyssa Campanella! Thanks! XO, John HAPPY HOLIDAYS!!!!!!!!!!!!!!!!!!!!!!!!!
Happy New Year 2015 to you all! So excited! Can't wait to see what the year brings... If you want to see what I loved about 2014!...
Click Right Here!
Best wishes and love to everyone! <3 John & the Baker family
MY Miss USA 2013 Webpage RIGHT HERE! Still More To Come!
New Stars On Ice 2013! Work in progress! Much more to come!

New Miss Nevada-USA/ Teen-USA 2013 webpage! CLICK HERE NOW!
New! Crowned One Prod. 2013 Pageants!
Some MISS UNIVERSE 2012 photos/videos CLICK HERE!
& MY visit with Chef GORDON RAMSAY is HERE NOW!
Much more to come...
Happy New Year, John :)
General Hospital Set Visit Nov. 2011
KABC-TV & "On The Red Carpet tour with OTRC host (Miss USA '07) Rachel Smith
MISS USA/ TRUE BEAUTY EVENTS 2011 VIDEO INCLUDED!
Miss Universe 2010 VIDEO INCLUDED!
MISS USA/TRUE BEAUTY EXPO 2010 VIDEO INCLUDED!
2010 Year in Review
VIDEO INCLUDED!
My Rick Hearst Event 2011 webpage IS HERE!!!!
I also have a page for "General Hospital" 2011 fan events RIGHT HERE!
********
Site Re-inaugurated December 6, 1998.
Copyright 1999-2014 BY JHB ONLINE.
*JHB Website is wholly unofficial and not endorsed by any entity connected with any site topic.